Theatre for All Online Activities
Although we are not able to currently offer live theatre experiences, we are committed to providing our programs to our kids and families while they stay safe at home. Enjoy these theatre-related activities, lessons, and videos! For more great resources, check out the other offerings in our Kids at Home program!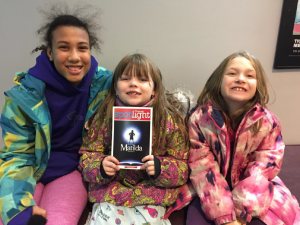 Theatre Crafts
Plastic spoon puppets are a simple and fun craft project for kids. This craft uses items you already have in your home.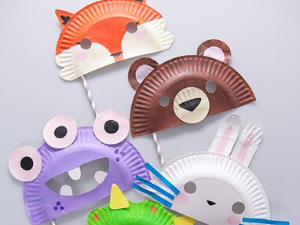 Become a superhero fighting good, an
adorable wooodland critter, a fierce dinosaur, quirky monster, or a magical
creature.
Create this easy puppet theatre for rainy day, dramatic pretend play!
Recommended for ages 7-10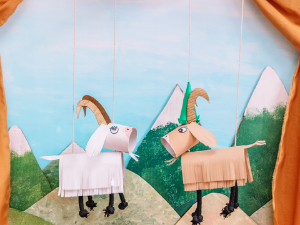 Create your own model guitar or a lonely goat herd tin can marionette.
Recommended for ages 6-12
Perform your own fairy tale with this great printable dragon puppet craft.
Recommended for ages 4-10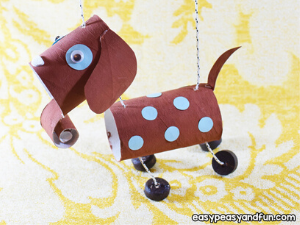 Bring new life to your recycled materials with this adorable dog puppet.
Games and Activities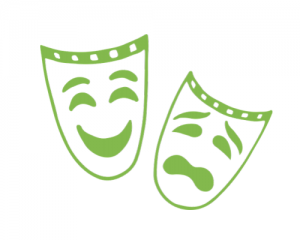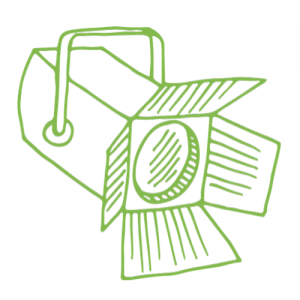 About Theatre for All
The CIBC Theatre for All program helps Kids Up Front offices across Canada give deserving children and youth the gift of experiencing a live arts production like theatre, dance, opera or the symphony.
Exposure to arts and culture has many benefits. It can expand a child's horizon and inspire dreams and hope for their future. Arts and cultural performances can help develop young minds, nurture creativity and encourage a long-lasting connection with the arts. It also allows children, youth and their family to be included in the arts and culture community.
Program Sponsor
CIBC is Kids Up Front's valued corporate partner in providing access and promoting arts and culture. With their financial support, we are able to give our communities' young people access to new experiences and expose them to the benefits of arts and culture.