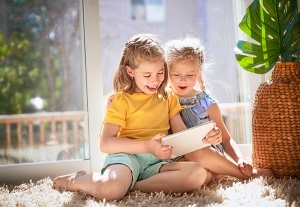 Our Virtual Neighbourhood events will focus on the following themes and more:
Anti-bullying
Resiliency and Youth Mental Health
Equity, Diversity and Inclusion
Orange Shirt Day
Healthy, Active Living
Climate Change
Women in Sport
As we all know, COVID-19 has drastically changed the lives of children across all regions of Canada. School closures, disrupted routines and the loss of recreational opportunities have, and continue to, affect the development, both physically and mentally, of young people. In an effort to support children across our country, Kids Up Front created the Kids At Home program, an extension of support by providing access to meaningful experiences at home.
A very important part of our Kids At Home Program is what we call "Our Virtual Neighbourhood", presented by TD. This program connects children and youth through virtual events that share positive messaging, create new interests and promote inclusion, while educating and inspiring growth around important topics and connections to community.
Sponsors
Our Latest Episode
October 25, 2021    |    4 PM PST    |     5 PM MST     |     7 PM EST
A Talk with Kaleb Dahlgren
Kaleb Dahlgren was diagnosed with Type 1 Diabetes at the age of four & was told by coaches that he would never succeed in hockey. Kaleb used the negativity as motivation & worked relentlessly to play at the highest level of hockey each year. His own struggles inspired him to create the program Dahlgren's Diabeauties.
On April 6th, 2018, the Humboldt Broncos' team bus was involved in a horrific crash. This crash resulted in the death of 16 players and left 13 players with critical injuries. Kaleb was one of the 13 players. He suffered extensive injuries. A true fighter, Kaleb was determined to return to hockey. He was further driven to make a difference in his community.
Currently, Kaleb is working to grow the impact of Dahlgren's Diabeauties.
Watch Now!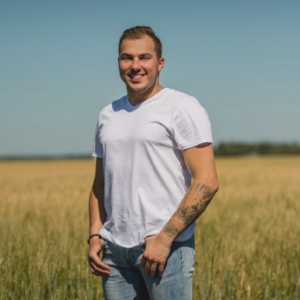 Previous Episodes
National Day for Truth and Reconciliation
A Talk with Kaleb Dahlgren