Noteworthy Online Activities
Those screams of excitement as the latest chart-topping band takes the stage? They're music to our ears. That's because we know Kids Up Front kids are getting the thrill of a lifetime as well as all the exciting benefits a live-music experience can provide.
Although we are not able to currently offer live music experiences, we are committed to providing our programs to our kids and families while they stay safe at home. Enjoy music-related activities, lessons, and videos!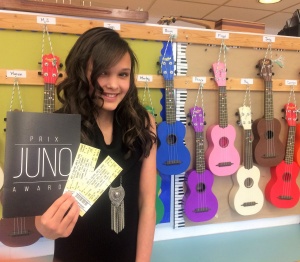 Videos
Lesson #2 – Pitch & Listening
Lesson #3 – Tone & Phrasing
Lesson #4 – Rockstar Warmup
Music Crafts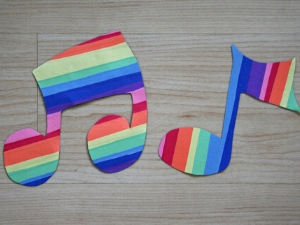 Show off your love of music with these vibrant paper music notes.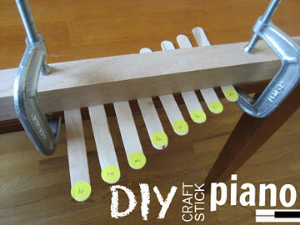 Get an introduction to the notes of a major scale with this clever homemade piano.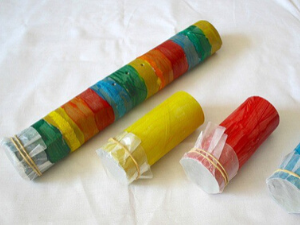 Amplify your voice with this fun, simple kazoo.
Decorate and then assemble your own hand made instrument.
Recommended for ages 6-10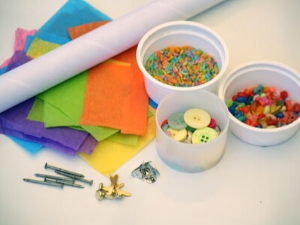 Experiment with different sounds from different items in your creation.
Games and Activities
Videos
About the Noteworthy Program
The Noteworthy program gives children and youth across Canada access to music. Through this program, Kids Up Front has been able to provide 8,000 children from 500 social service agencies across Canada with an unforgettable musical experience.
Access to music has many positive benefits for children and youth. It helps them to establish relationships between music and education that will inspire, challenge, and entertain. This program gives participants the potential to be future performers and ignite creativity that can lead kids to a life-long connection to music.